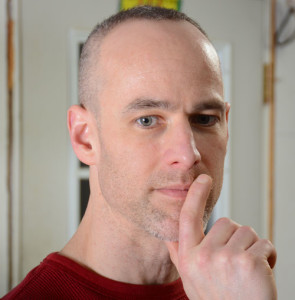 Shawn Hill left a chaotic life behind, including public school, at the age of 17 to pursue something better. Since then he has earned a GED, an Associates in Electronics Engineering, become a small business owner, a photographer, has earned a 2nd Dan rank in Taekwondo, and worked to help youth as a volunteer instructor for over 10 years, hoping to set a good example and demonstrate how learning to respect oneself and others can greatly improve individual well-being as well as the health of a community. In 2011 he founded and ran a non-profit called MARTiAL YOU in an effort to provide opportunities for kids of low-income households to gain the benefits of training in martial arts.
You can still find all of his instructional media for martial arts on youtube as well as information about his IT Consulting Company, VASTmicro Inc. on his company website vastmicro.com. In 2014, he focused his energy on learning the basics of writing, a skill he admittedly neglected to hone since dropping out of high school two years before graduating. Chances are he's writing something right now and correcting it at least three times.
"As someone who never really read a book front to back through their entire adult life, much less thought of writing one, I was inspired to write just so I could tell this story. Don't get me wrong, I've read plenty of pages from technical manuals, newspapers, instruction booklets and text books. But, I can't think of a single fiction or non-fiction 'Book' that I've read, front to back. Ever!
I also had no intention of ever writing a book, but I could not let the story in my mind just fade away and become a distant memory. After two years of contemplating what to do with that story, I thought it could simply be turned into a movie script and pitched as such. I took some time and created a synopsis describing both the plot and characters then began to research how to write a script. In the process of my research and part way through writing the story, I was convinced that making a book first would be the best way to go.
Anyone who's read this book may have noticed the extreme detail in which I described each character's movements. This was because the story was really a movie script idea converted into a book, not to mention the fact that I was learning the basics of writing on the fly. And, somehow, I couldn't get out of that frame of mind… you know making a movie, and wrote the whole thing that way. Luckily, I got some great feedback from readers while the first version was available to the public for free. I took that feedback to heart, went back through every word multiple times to make the novel flow better and made sure the reader could use more of their own imagination. Even after I thought it was good I enlisted the aid of an editor to refine it even more. After that I went through every chapter again until I was happy with how every sentence described each moment.
It has been a difficult and trying journey, for someone like me, to draw from the creative side of a logical and technically oriented brain that hated English class. I had to really challenge myself in order to describe in words what I could see in my mind, in a not so technical way. My ability to define thoughts with writing, more artistically and less technically, is expanding and getting better every time I do it.
I'm just grateful to share this story with the world."